Accessories
Fireplace Fashions also carry a wide range of accessories that meet your needs. We offer tool sets and accessories by brands Minuteman and Pilgrim, as well as a range of essential equipment for your grill or fire pit.
After all, our motto is 'from desire to fire' so we aim to be with you every step of the way.
Our Accessories Include:
Mantle Clocks - Home Decor Signs - Bellows - Steamers - Hearth Rugs - Andirons - Village Candles - Oil Lamps and Oil - Matches & Match Holders - Log Carriers - Fire Starters - Cape Cod Firelighters - Cast Iron Firebacks - Incense - Fat Wood for Fire Starting - Weathervanes - Eagles - Wall Plaques - Name Signs - Wall Sculptures - Glass Lanterns - Hearth Gloves - Ash Vacs - Popcorn Poppers - Stocking Holders - Color Cones & Crystals - Draft Stoppers - Steamers - Tea Kettles - Toolsets - Grates - And Much More!
We also offer gas log sets that will bring a wonderful, glow to your hearth.
Camp Fire Logs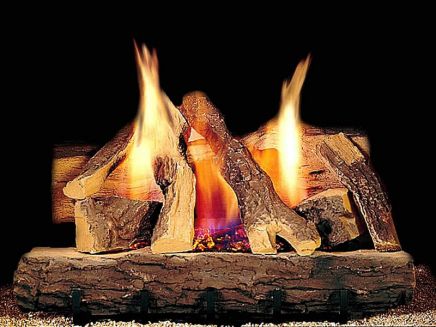 Recreates the natural look of a traditional campfire. Front log conceals and insulates the controls so the log set can burn with the fireplace doors closed.
18" and 24" sets have 10 fiber logs
30" set has 11 fiber logs
Stop by our showroom to view our gas log sets and pick up your essentials today.