Grills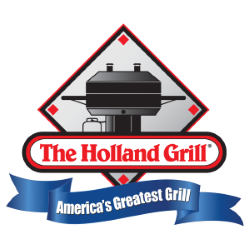 No self-respecting backyard chef should be flipping burgers on a rusty, old and unattractive grill. Our barbecues will accommodate your needs whether you're grilling just for the family, or for a large gathering.
The Holland Grill: It grills. It steams. It smokes. It bakes.
Don't forget to stock up on a couple of jars of our special seasonings too!
We feature large selection of grilling accessories!
Lava Rock
Jalapeno Cookers
Cedar planks
S'mores makers
Shish-ka-bob Sets
Stuffed burger press
Roastin'Racks
Smoking chips and pellets
Starters and Lighters
Tongs and Flippers
Cleaning supplies and brushes.
Grills
There can be a little more to grills than meets the eye. Drop into our Rochester, NY showroom and we'll help you find the perfect one for you. Don't delay for, as we like to say, if you're lookin', you're not cookin'!